Be stronger, fitter, leaner for life
ESSEX PILATES

Essex Pilates was created by Belinda Nuttall in 2007 to provide good quality, safe, reliable Pilates Classes that give great results in the Essex and Hertfordshire area. 
Classes are currently available in Harlow and Ware on  Mondays, Tuesdays, Wednesdays, Thursdays and Fridays.  We also have daytime and evening classes, a dedicated Antenatal class, Postnatal class and a Restorative Class for participants particularly suffering from back/ neck or shoulder pain or recovering from surgery, please see class timetable for details.
We are also able to provide 1 to 1 Pilates in the comfort and safety of your own home, please contact us for info and prices.
Places are limited to allow for individual attention and safe practice.

Instructors are fully qualified, registered and insured to required standards.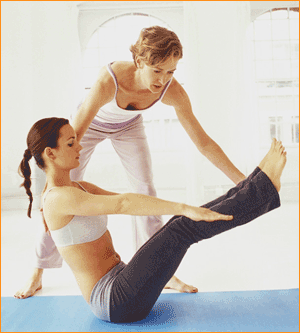 For more information ring Belinda Nuttall on 01920 461694, on 07974721527 or send us an email via "contact us".
We have classes to suit a wide range of participants - men, women, young (16yrs+) retired, physically fit, physically unfit, expectant mothers and new mothers. There are classes that are specifically for beginners, mixed ability and improvers.

Our classes are run as 6 week blocks throughout the year starting the first week in January 2014
Antenatal and Postnatal Classes

We currently run an Antenatal Pilates class on Wednesday evenings at 6.45pm and a Postnatal Pilates Class on Wednesday mornings at 11 am at ABC Children's Centre in Old Harlow.  Both classes are specifically designed for expecting and new mothers.  Call Belinda for full details - NO CHILDCARE NECESSARY for the Postnatal Class, babies come too!
Restorative Class

We are delighted to announce that we have a class that has been designed specifically for people suffering from Chronic Back Pain and other postural difficulties who wish to strengthen their core abdominal muscles and help improve their condition.  This class is also ideal for anyone recovering from an operation or with mobility difficulties that would prohibit them from attending a regular mainstream class.  The classes will be limited to 12 people and take place on Fridays at 10.30am in the Latton Bush Centre.